With a mixture of clubs run by both staff and the students themselves, the extra-curricular programme at Wallingford Sixth Form is designed to not only open opportunities to our Sixth Form students, but also to reflect the interests of the current student body.
From environmental issues to entrepreneur competitions to Holocaust memorial projects, from team sports to playing cards to playing instruments/singing. If there isn't a club that fits your interests, then we would encourage you to start one!
Social Committee
From organising the social events for the Sixth Form to editing the year book to stocking and running the Tuck Shop, the Social Committee is the epicentre of extra-curricular activities at Wallingford Sixth Form.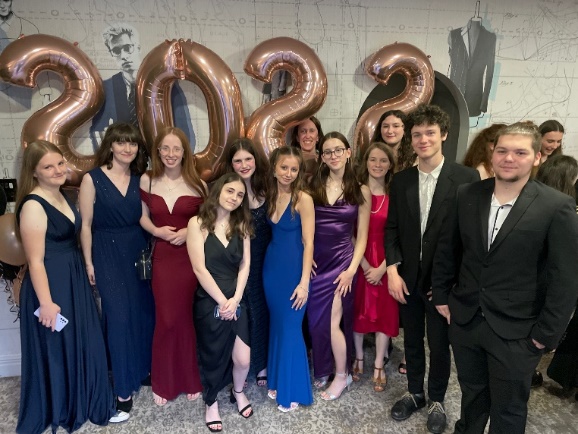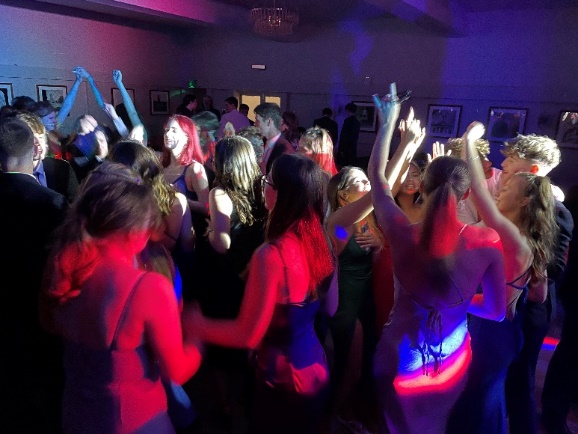 Leavers' Ball 2022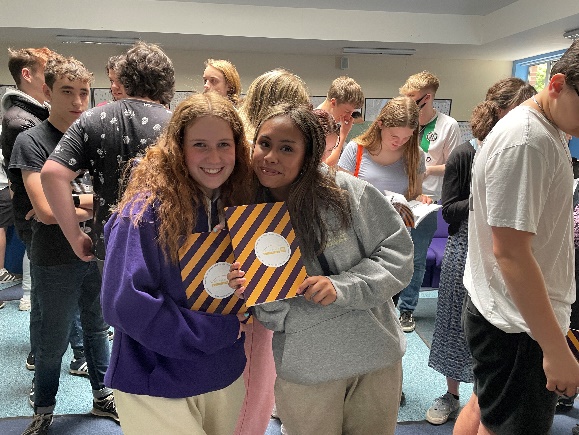 Year book and Leavers' Hoodies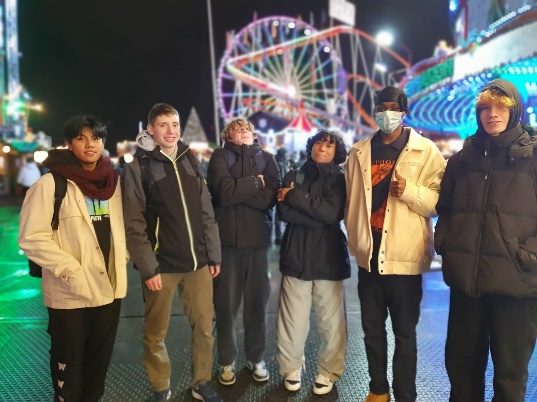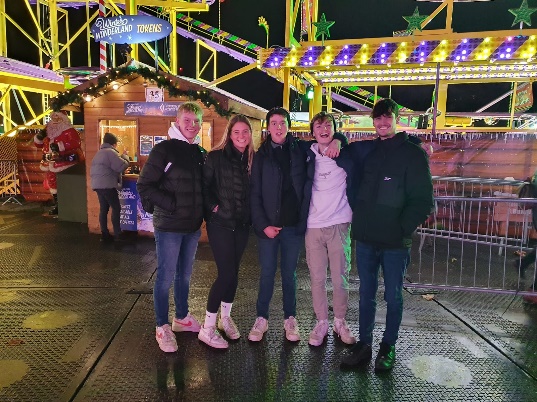 Winter Wonderland, Hyde Park 2021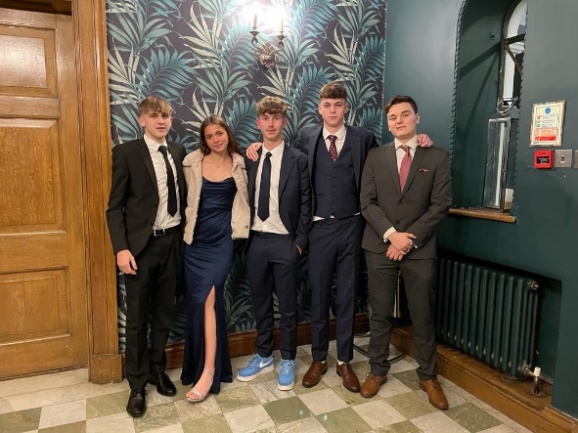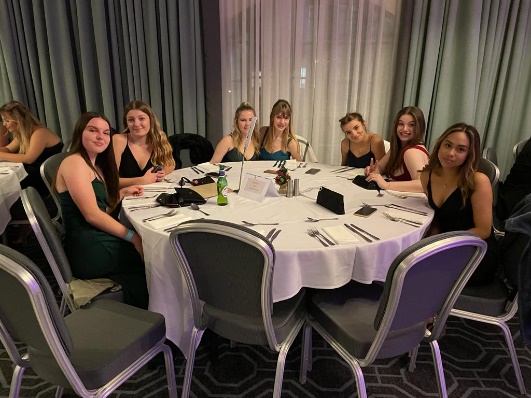 Christmas Ball 2021
Mixed Netball
Set up by students, the mixed netball club has been running since the success of the House Sports Netball in the Wellbeing PSHE programme. Indoors or outdoors, students and staff enjoy the weekly competition.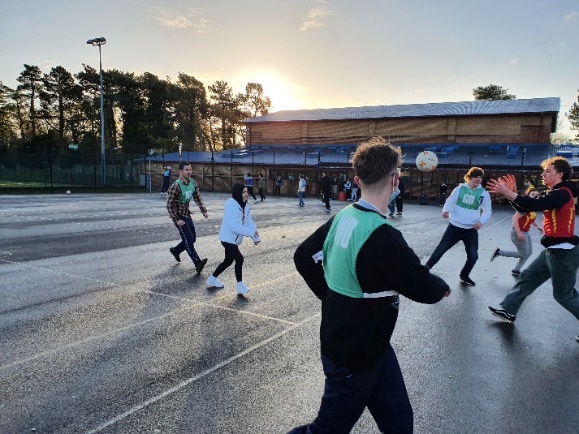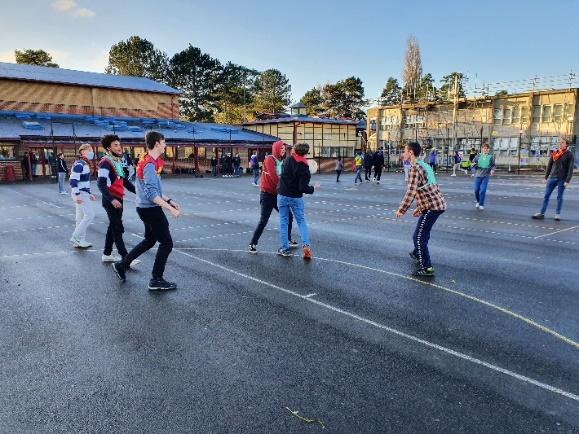 Music
From the Bigg Band to the Decibels, Wallingford Sixth Formers are an integral part of the musical groups at Wallingford School. Performances at the Spring Concert, Founders' Day and adding to the reflective pause on Remembrance Day all showcase the musical talents of our Sixth Form students.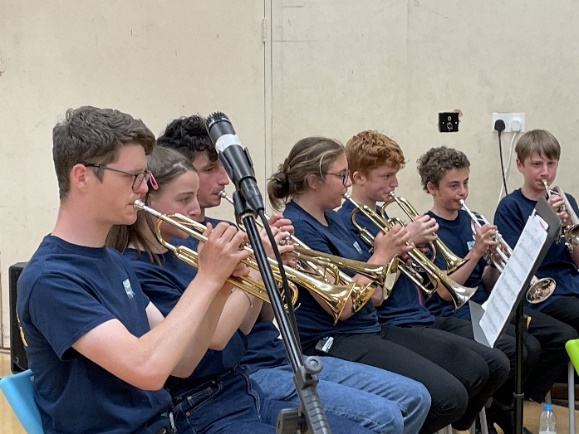 Bigg Band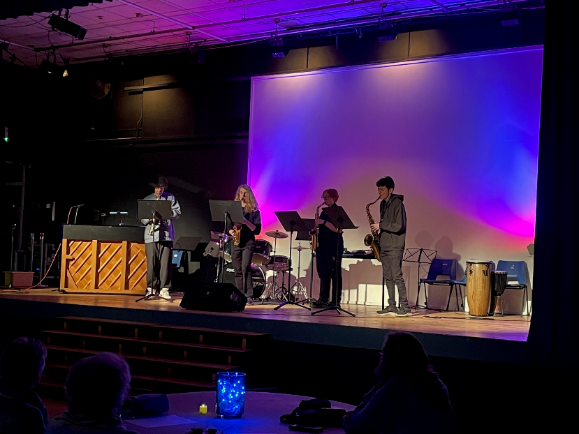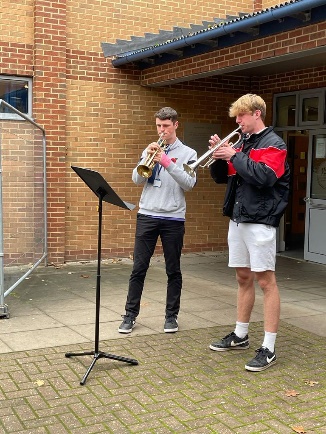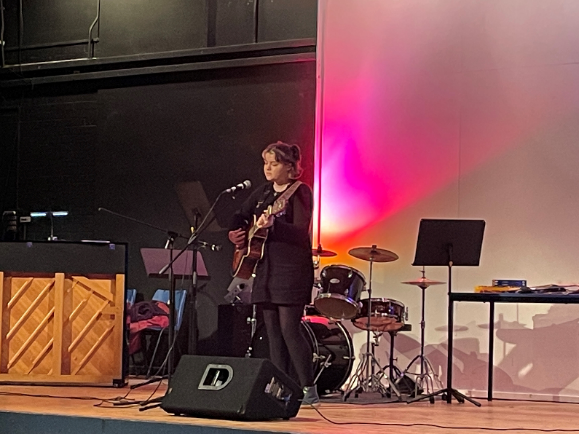 Spring Concert and The Last Post on Remembrance Day
Debating Club/MUN
The Sixth Form Debating/Mock United Nations club offers both in school and external events which enable students to hone their skills of argument. No matter what your views are on a topic, you can select a country to represent that either follows your opinion or, more interestingly, opposes it!
The Debating club meets regularly in school, with students writing their own resolutions to be debated, amended and voted on. Additionally, we compete in live and virtual events both locally and internationally. Participating in both the Berlin MUN (BERMUN) and Lyon MUN (ILYMUN) sees Wallingford students pit their skills against students from across the world on topics such as world peace, drug smuggling, fighting extremism and fake news. Whilst the European Youth Parliament, regional competition, encourages team work and joint research in order to outwit other schools over 6 rounds of debating.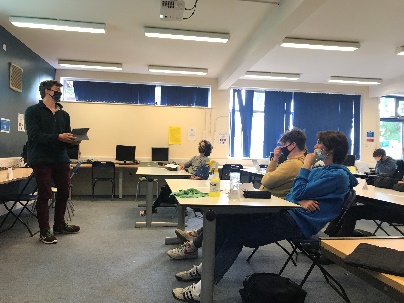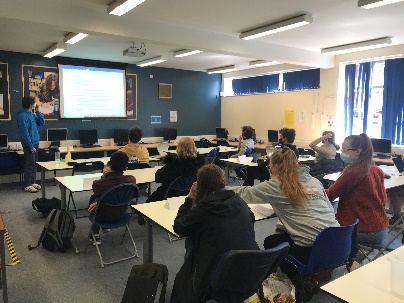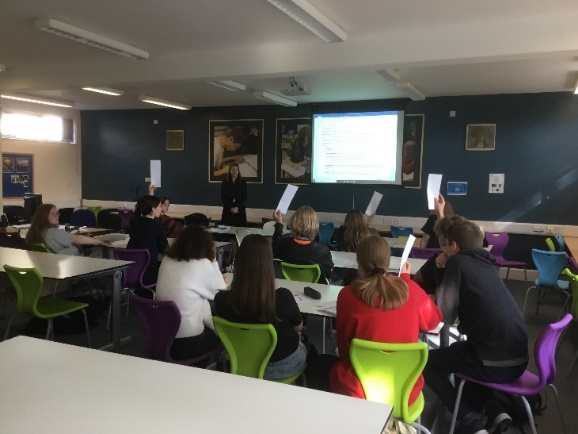 MUN student-led debates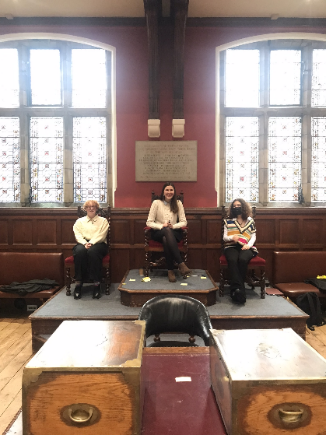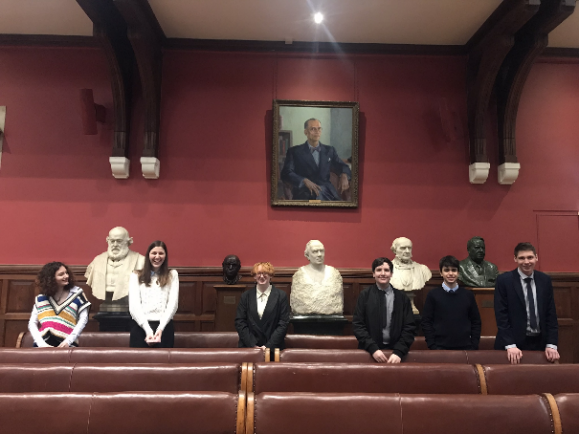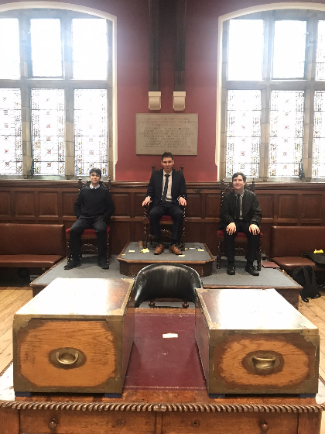 European Youth Parliament competition, Oxford Union
Gardening Club
Initially set up as an offshoot from the Environmental Club, Gardening club is valuable for both students' wellbeing as well as appreciating the local environment. Currently maintaining the Main Block Courtyard and Sixth Form garden, the team of volunteers weed, prune and plant new flowers throughout the year.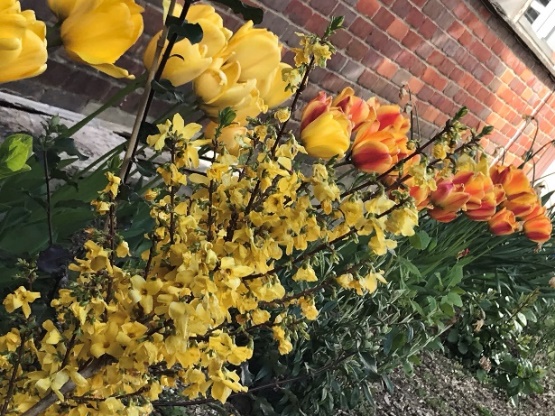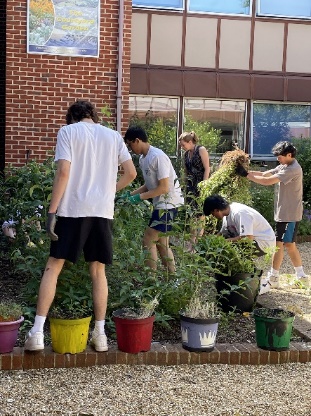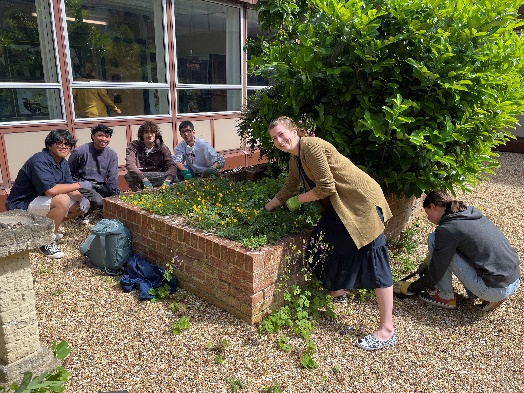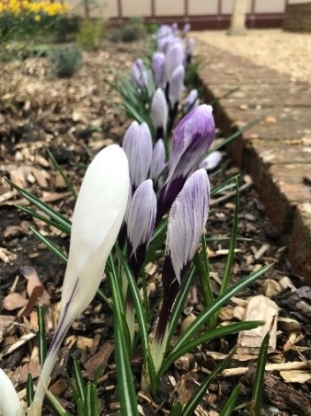 Medics Society
Set up by an aspiring student of medicine, the Medics Society enables students who are considering applying for medicine, dentistry, midwifery and any other associated course at university, to get together and consider their applications and work experience. Additionally, this year's group have lead whole school initiatives raising the profile of the local food bank and addressing local poverty.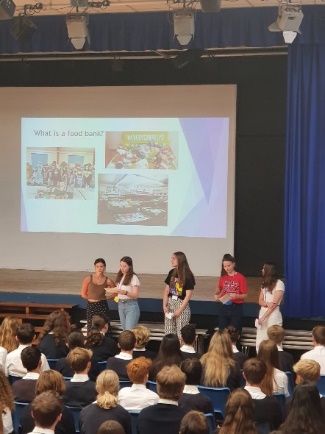 Medics Society leading a Year 9 assembly
External Competitions and Projects
In addition to the clubs that run throughout the year in school, we also participate in numerous national competitions and events.
The Merchant Taylors' Livery Awards are a Dragon's Den/Apprentice style competition where a group of students have to design, finance and sell a themed item. Competing against Merchant Taylor's Schools from across the country, Wallingford reached the finals in 2022.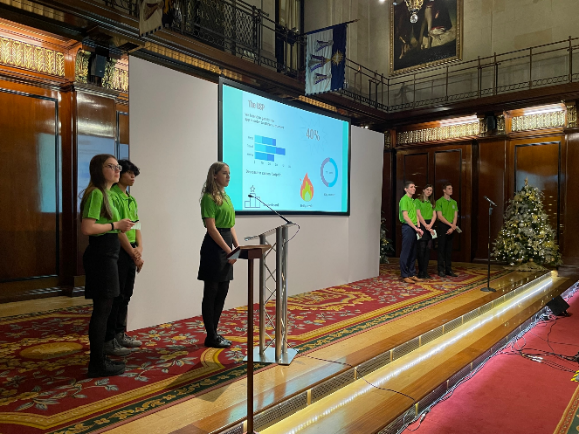 Lessons from Auschwitz is a project run by the Holocaust Memorial Trust. Each year, they offer a handful of students the opportunity to speak to a Holocaust survivor, learning about the Holocaust and visit Auschwitz. Participants are then required to complete a project highlighting the importance of Holocaust Education. The project can be anything from a piece of artwork to a newspaper article. There is no question that participating in this project is life changing for those students.
Other clubs and societies
Across the years, clubs have come and gone. Regular groups include: Amnesty International, Book Clubs, Maths Bombe Teams, Environmental Society, Cards Club and Chess Club. Whatever is your passion, we encourage you to share it with others!