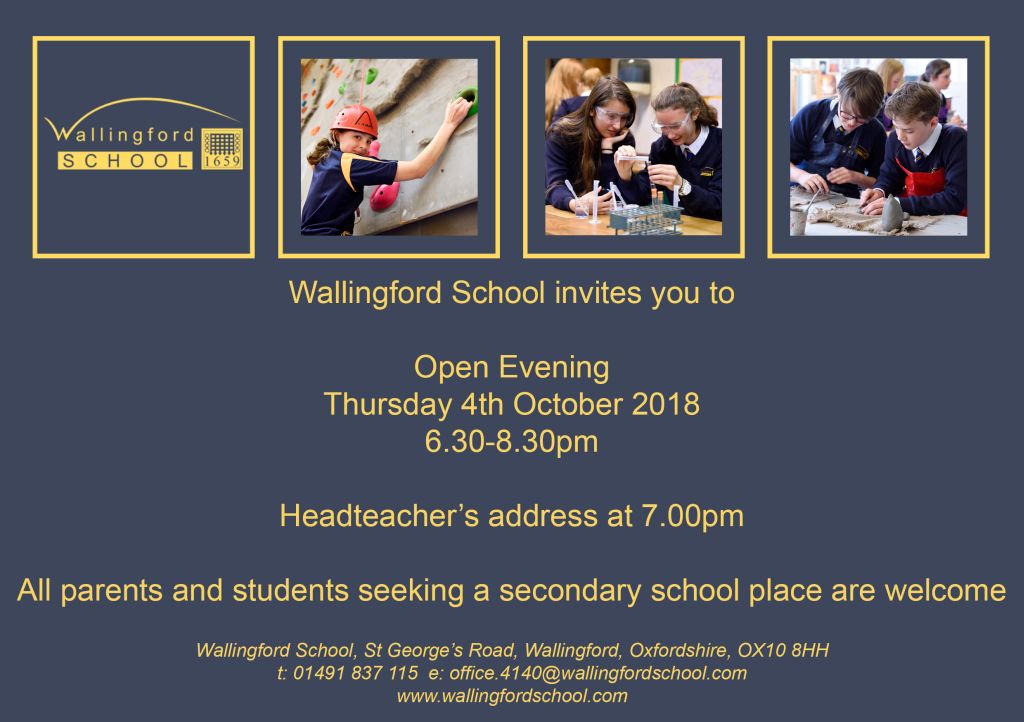 Wallingford School invites you to Open Evening, Thursday 4th October 2018, 6.30-8.30 pm.
Headteacher's address at 7.00 pm.
All parents and students seeking a secondary school place are very welcome.
We are pleased to showcase some of the many activities and programmes that are available at Wallingford School as a taster. Please talk to our staff members and students who will be very happy to offer further details and more information.
We look forward to welcoming you!