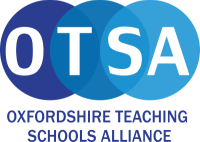 Are you in your penultimate year of study in science, technology, engineering or maths?
We are proud to be supporting the Paid Internship scheme for teaching, for those of you who are currently studying a STEM subject, and may be considering a career in teaching. This is in association with the Oxfordshire Teaching Schools Alliance.
A high quality work experience opportunity will be provided for 4 weeks during the summer term for science, technology, engineering and mathematics (STEM) undergraduates to try teaching before committing to it as a career.
The programming, paid at £300 per week, will offer you the chance to gain a deep experience of teaching in an Oxfordshire school, and will include:
a combination of teaching, running science projects, offering support for children who are struggling, and helping with experiments
structured training, shadowing and lesson observation, followed by a chance to jointly plan and deliver lessons
one-to-one mentors who are good or outstanding classroom teachers in their specialism
opportunities to network with qualified subject specialists
Please contact This email address is being protected from spambots. You need JavaScript enabled to view it. for further details.