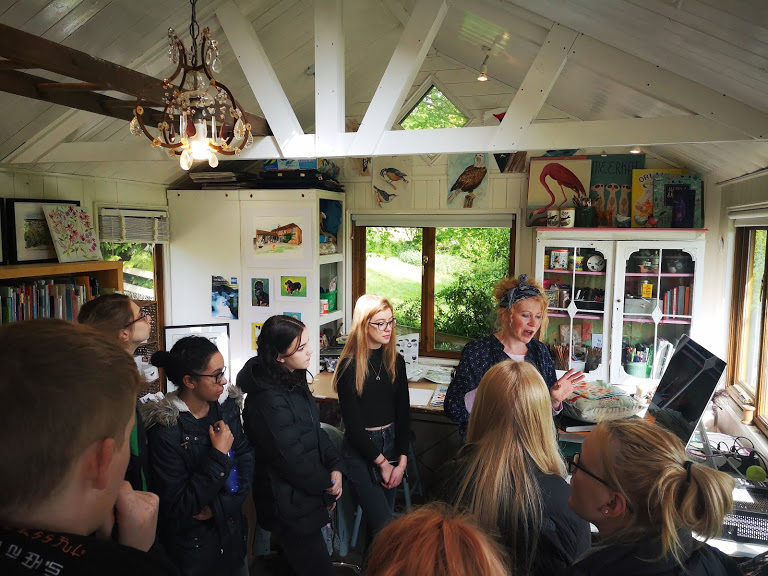 On Monday, Year 12 art students met local artist and designer Fay Ford in her garden studio. Fay is opening her studio this year as part of Oxfordshire Artweeks, so we took advantage to give our young artists the opportunity to ask Fay about her work, the techniques she uses, and what it's like working as a designer.
Fay has worked as a textile designer and illustrator. She now splits her time between designing for fabric collections and producing illustrated work on commission.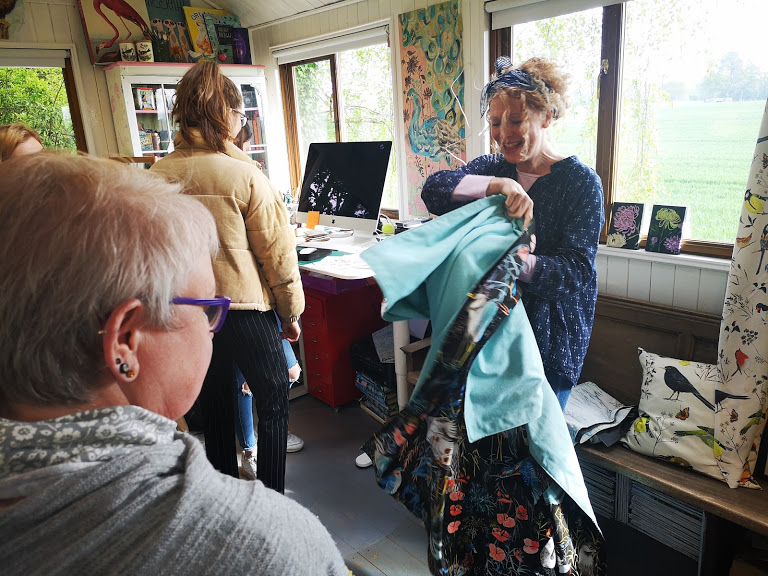 The students saw how Fay works, painting by hand and manipulating design elements with a computer, with examples of the complete design process. They got to see how a textile design evolves, from initial sketches to final printed fabric, and how illustrations evolve from the first ideas to a printed book or framed picture. Our young artists also got to quiz Fay on what it's like working in her field and the path she took from an A-Level art student to seeing her work on display in shops in the West End.
As well as Oxfordshire Artweeks, you'll can see some of Fay's work in the Wallingford Bookshop and at fayford.com.
- Mr Bowen