Our performance in the key measure has improved this year by 2%, which is better than the national trend. This year 53% of A levels sat were at A* to B grades. Every student who wanted a university place had achieved one on the day the results were published, which is a remarkable achievement.
Families and teachers take pride in their support of young people through A Level study but, more than elsewhere, the young people themselves deserve the credit for success. There is no way of escaping the need to do a lot of independent study and take responsibility for your own learning. Not everyone will get what they hoped for; that is an unpleasant fact of life. Those who have been successful will have done a lot of work over a sustained period. We are very proud of them.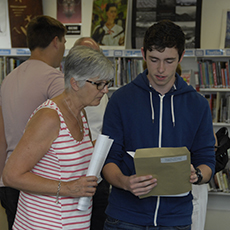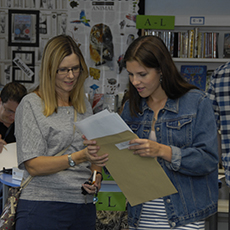 We might also note the success of students on vocational courses. We have had a considerable number take fairly challenging BTEC courses in this cohort. A large number of these have been very successful indeed, and used this as a route into work, apprenticeships or university. This group have helped turn this into a valid route to rival that of A Levels for many young people.
If we can single one person out it would be Ed Church. This time last year he had such a challenging day because his AS results had not been what he wanted. In fact they were some way short. Where others might have lowered expectations or looked for excuses, Ed took responsibility, rolled his sleeves up and worked incredibly hard. He has been rewarded with 3 A* grades at A Level. It is not his success and brains that we are particularly proud of as much as his determination to keep aiming high, and working even harder when things did not go well. He deserves to feel as proud of himself as he probably is right now.