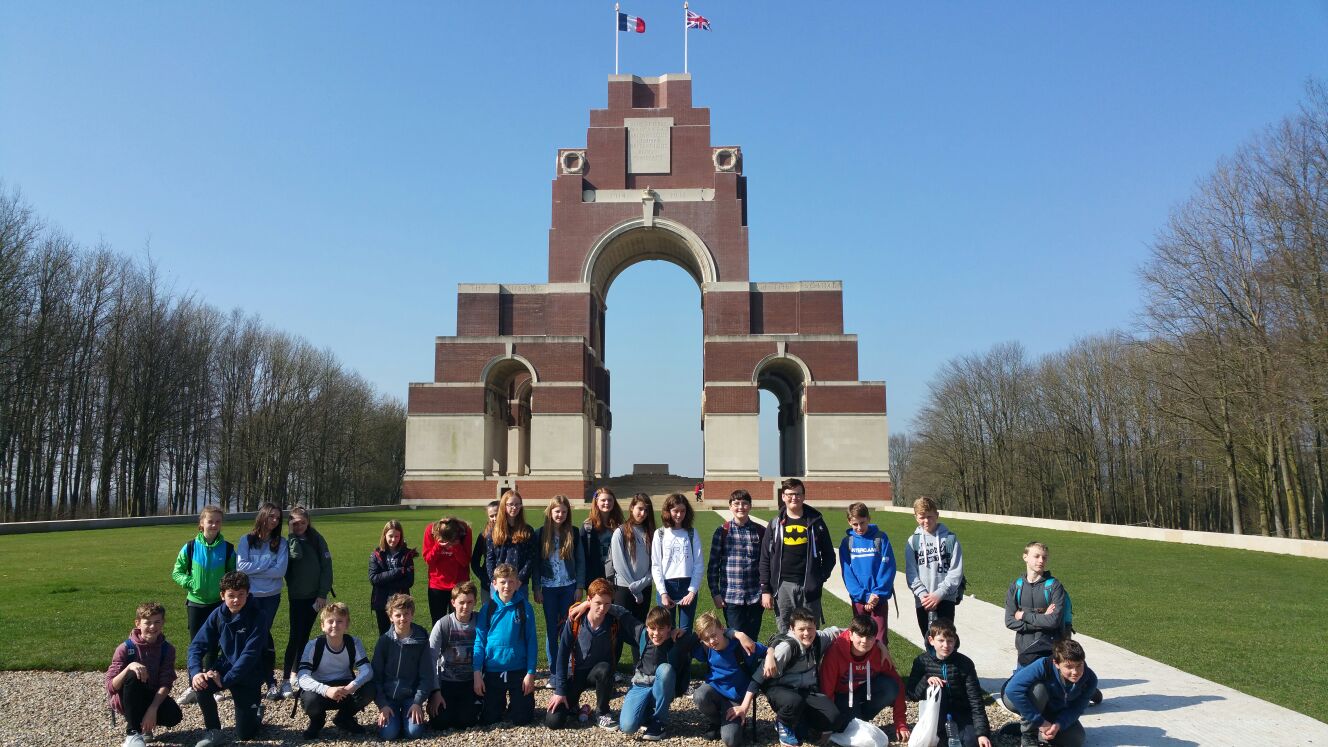 Last week, Year 8s took a trip to Belgium and visited several war memorial sites there and in neighbouring France.
They visited Vimy Memorial Park, exploring WWI trenches and the Canadian National Vimy Memorial, then back across the border to Ypres and the "In Flanders Fields" Museum.
They reflected on the differences between how the war has been remembered differently by the victors and the defeated, by comparing the largest Commonwealth cemetery, Tyne Cot, and the Langemark German War Cemetery. They also visited Essex Farm Cemetery, the site of the composition of the poem, "In Flanders Fields", and laid a wreath at the Menin Gate.
Towards the end of the week, they visited the Lochnagar Crater and Thiepval Memorial, the largest Anglo-French memorial of the Somme.
Plenty of somber moments, but still opportunities for smiles.