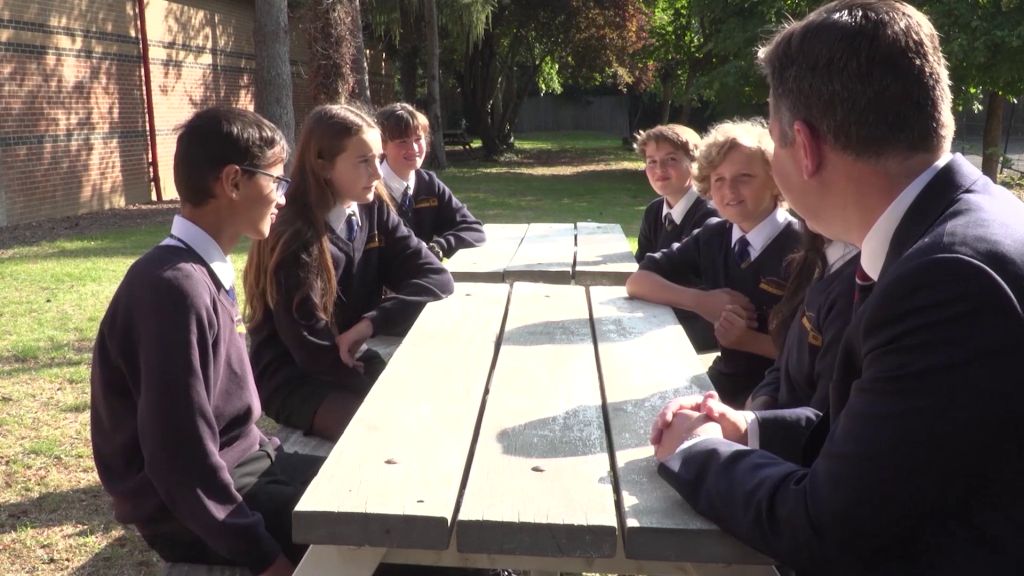 We have been doing a lot of filming in school over the past couple of weeks as we try to provide Virtual Events in place of the events which we would normally hold in school. As the camera lines you up there is no hiding place; some staff can do it in one take while for others – no names mentioned! – it can be that very many takes are needed.
To be honest, I am a little torn when the camera rolls – I don't particularly like being filmed but I absolutely love to talk about our school, our students and our staff. And it is our students who shine in the Open Evening films in particular. It might be the poise and maturity of the Year 8 students talking about their first year at secondary school or the articulacy of our Sixth Form students talking about their school experience or it could be the smiles and enthusiasm which radiate through all of the films – whichever it is they are the stars and we are very proud of them. It is all natural, real and reflects the great characteristics of Wallingford School.
We have tried in our Virtual Events to cover as much of the school as we can. We felt that Year 13 were well set for the year but there is something for every other year group with the Parent Information Evenings for Years 8 and 9 to be released shortly. The honourable exception is Year 7 who took part in Zoom Parent/Tutor meetings last week which we hope were very helpful.
The aim of all of these events is to "open the door" for communication between home and school as we recognise that this is a key part of students having the very best possible school experience. As I wrote last week, please never hesitate to get in touch with us if you have questions, concerns or queries and we will get back to you as soon as we can.