This is another set of very impressive results to continue a run of 5 years of extremely high performance. As always we would like to thank the parents for buying into the culture of high attainment and supporting us so well. It goes without saying that the hard work and talent of the teachers is also reflected in this set of results.
Most importantly it is the students themselves who deserve to take a bow. It must be tough to start the process following year groups who have done well and lift your own performance to match those expectations. This year group worked hard, coped with a lot of pressure and many had to keep going with things they found challenging.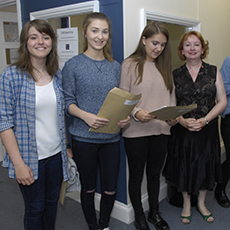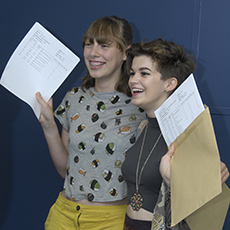 Of significance is the performance of our more academic students. Over 34% of all GCSEs sat were A/A* grades, with 13% of students getting at least 8 A/A* passes.
Particular respect is due to those who find studying hard, were never going to reap the highest rewards but who continued pressing to do the best they could. Perhaps the actual grades for these young people are not the most impressive but they have shown an attitude that will serve them well for the rest of their lives. To watch young people be so determined and conscientious when others find it easy to achieve higher marks is wonderful.