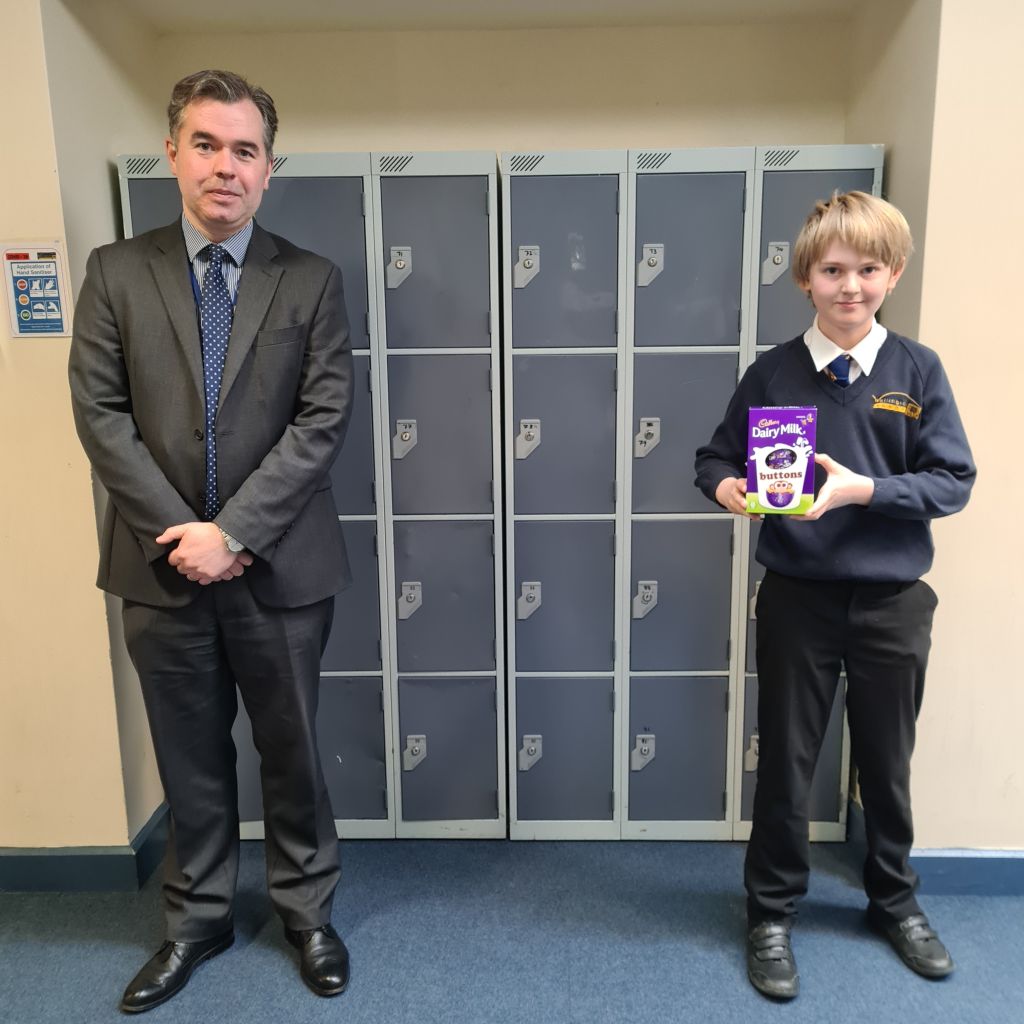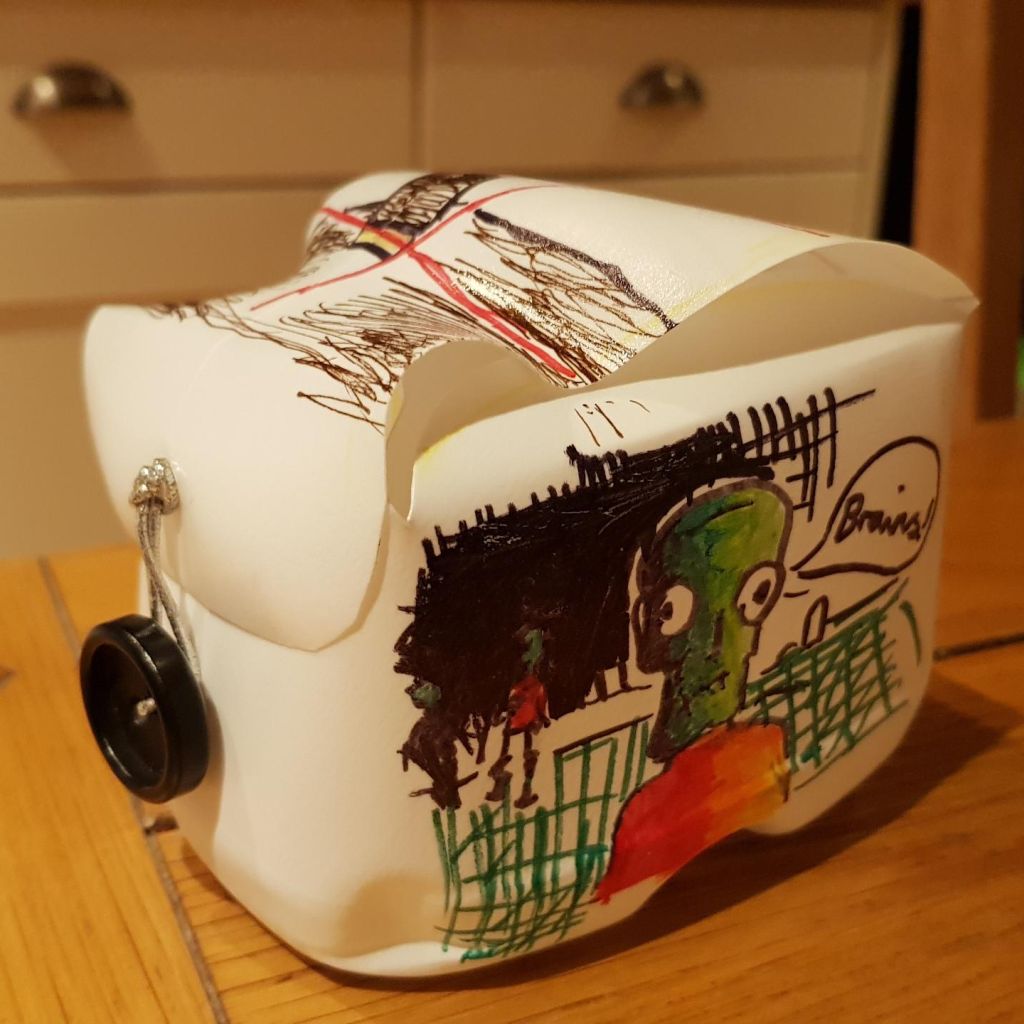 You may remember our 'Fantastic Plastic Challenge' set by our Student Leaders back in January. Mr Marston recently caught-up with the team and selected the winner!
We are really pleased to announce that Daniel, Year 7, has won with his fantastic plastic container made out of a milk bottle.
Mr Marston presented Daniel with some Easter chocolate during form time this morning - well done Daniel!