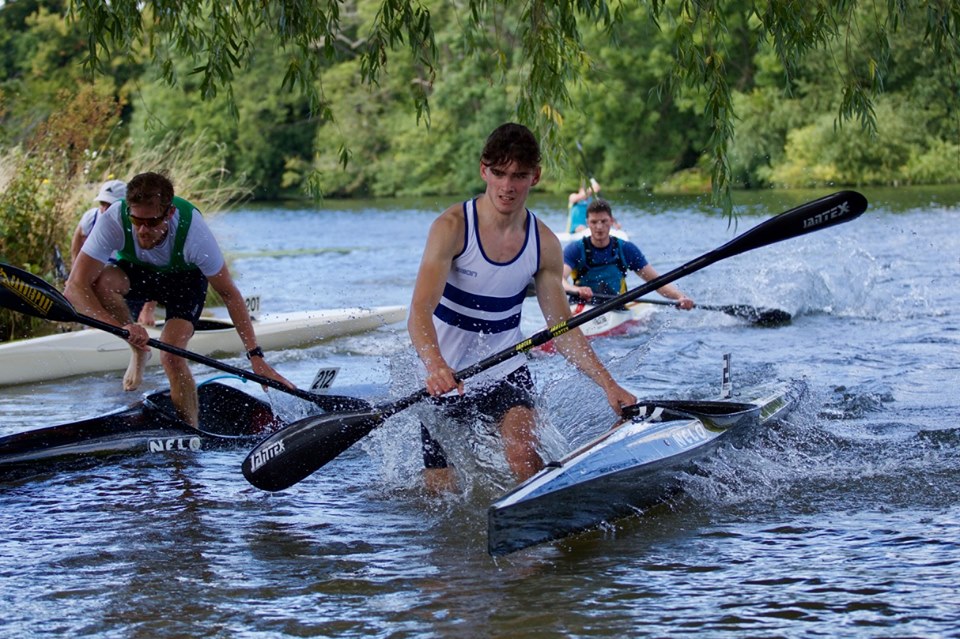 Congratulations to Harry, who this summer became the Kayaking Under 14s National Champion in both the Marathon and Sprint Disciplines by winning two separate National events.
As a result of his hard work (Harry trains up to 9 times each week) he has now been selected by British Canoeing to race for Great Britain at an event taking place in France
The photos show Harry racing for his club Reading at the Pangbourne Hasler. They show him at a portage, where he has to get out of his boat at speed and run 100 metres along the bank, before putting the boat in again.